Damonaz Affordable Web Hosting
Cheap Web Hosting (Your Local SW Florida Hosting Provider).
Take a moment to learn more about our service spectrum that empowers businesses from all over. From conception to web design to web development, we offer you a one-stop shop for all you need! Why go anwhere else?
What Do We Offer?
Damonaz has made it easier than ever to host your own professional Web site! With our hosting packages, you'll be able to host the Web site you've always wanted at one low monthly price. We have 3 simple plans for small to medium size businesses.  For $85 dollars a year/$6.95 a month, this is the ideal package for a small business looking to get cheap reliable hosting with so many features that it literally outbeats what godaddy or any other major competitor offers.
All Packages Include:

[check_list]

Free Domain Transfer & Set-Up
No-Risk 30 Day Money-Back Guarantee
Real-Person Support
And Much, Much More w/ monthly price.

[/check_list]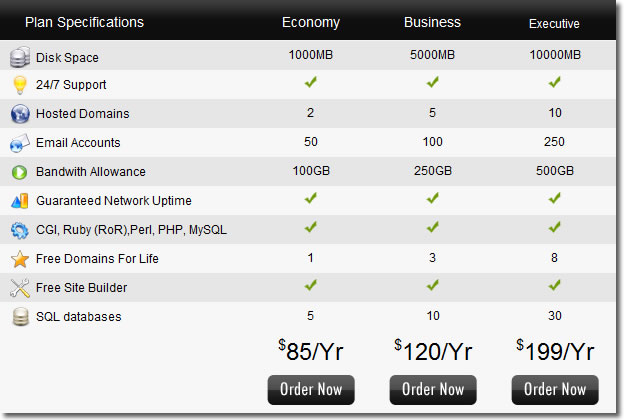 Other Benefits & Features
[check_list]
[/check_list]
The Last Hosting Plan You Will Ever Need
Damonaz is dedicated to providing our customers with the most reliable web hosting service possible. Affordable price plans, secure servers, first class technical support and a wide range of features make hosting your website with us the obvious choice.
Our goal is to deliver a stress-free hosting experience, through our reliable infrastructure, always-available support and easy to use tools. For instance, our FREE site building software includes over 300 templates that you can use to create your website within minutes. We also offer Fantastico, which allows you to install a wide variety of blogging, ecommerce and CRM software at no cost. We're so sure you'll be happy that we offer a 30 day money back guarantee.