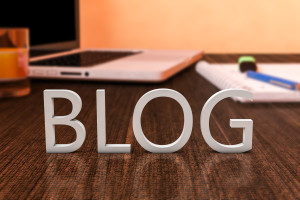 If you're like a lot of people, you have a website for your business and think "Eh, maybe one day I'll do a blog"…

But "One day" just never seems to come.
Blogging takes time, thought, research, writing skill and a certain amount of web savvy technical know-how. This can take time away from other focuses and if you are trying to run a business it may not be the most valuable use of your time.
Now with that said, blogs can be very effective in boosting your business.
1. SEO (search engine optimization). They can have an impact on how much traffic is directed to your site especially if the blogs garner some attention and are shared with links back to you.
Blog posting can also add value to your page by allowing you to put forth information related to your field of work.
By allowing comments on your blog it can often open discussion allowing you a window into what your clientele is thinking and even wanting to know more about.
Blogs allow you to build your email list – they are the modern day Rolodex. Who you know is everything in business and gaining contacts who are interested in your blog are genuinely interested in what you have to offer. They are solid leads.
5. Blogs can then be cross shared on social media further expanding your reach.
Not everyone is a writer or has a way with words. That's where we come in. Words are kind of our thing here at Damonaz Designs. We have professional writers on staff who have a passion for prose.
Contact DamonazDesigns.com for a custom tailored blogging package that fits your needs. Email DZ@DamonazDesigns.com or call us at 239-596-2415.